Help Educators Rise to Online Education by SY 2020-2021:
A Rapid Leadership and Teacher Training Program on Online Education
HEROES 2021 is a three (3) program series approach using Thames' experiential and technology-enabled model of learning. This will allow the teachers to journey through the e-learning environment as learners and discover the advantages and disadvantages of the various flexible learning modalities using online learning technologies. It is designed as a quick response training program for teachers for their upskilling requirements necessary for their deployment of Online Learning for the school year 2020-2021.
NOW AVAILABLE HEROES2021 STAGE 2
Flexible Learning Toolkit (Stage 2 of 2) with SINGAPORE CERTIFICATE
Greetings DepEd NCR Teachers and congratulations for finishing your Stage 1 of the HEROES2021.org Project!
For Stage 2, we will now introduce you to the Blended Learning Approach through our Singapore partner -- AKADASIA (https://www.akadasia.com)
Akadasia is a Singapore based mission driven educational technology business that aims to democratize education for all by empowering educators everywhere with the skills and the technology needed to teach 21st Century learners and students.
Akadasia's training will support you in three (3) ways:
Based on the Singaporean method of implementing Blended Learning, it will allow you to develop teaching skills needed for the 21st Century
It will give you a glimpse of curriculum authoring tools used by educators to develop effective online lessons globally, and;
It will empower you with options to be able to provide free access to digital education to your students.
Delivered through FREEJOO.com online learning management platform, the Stage 2 courses of Akadasia are as follows:
"Introduction to Online Teaching" - a perfect start to online teaching pedagogy for beginners
"Creating Your First Online Course" - practice your newly acquired knowledge by building your own online course
Upon completion of Stage 2, you will receive the following benefits:
One (1) Teacher License (to access FREEJOO STUDIO)
Five (5) Class Passes to create your own subjects/courses on FREEJOO STUDIO Content Creation Platform
One Hundred (100) Student Licenses to be enrolled in subjects / courses you have made on the FREEJOO Learning Management Platform
Certificate of Completion for each course, to participants who complete all the course requirements, from Akadasia Singapore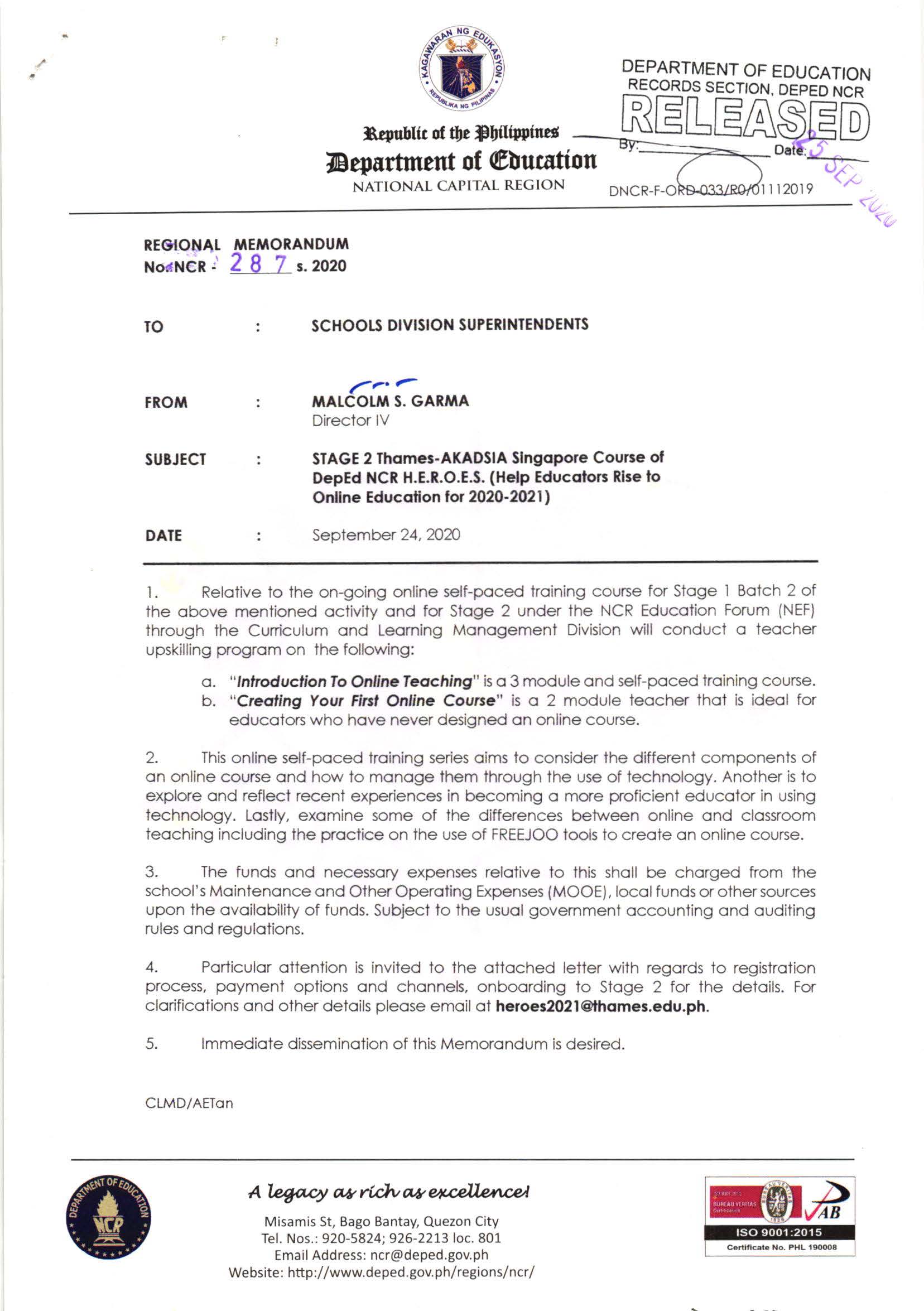 Fully REIMBURSED Training Fees!
Usually the combined cost of this package is PhP3,750.00. However, for teachers in the DepEd NCR Region, we have reduced the cost to PhP500.00 only!
What's even more special is if you are a teacher from DepEd NCR or know of one, your training fee will be reimbursed in full.
Please read Regional Memorandum No. 287 s.2020
To sign up for Stage 2 of Heroes2021, CLICK HERE TO REGISTER for Stage 2
Should you have inquiries about HEROES2021 activity, please email [email protected]
Thank you and see you as you continue your up-skilling journey towards more effective online teaching and learning!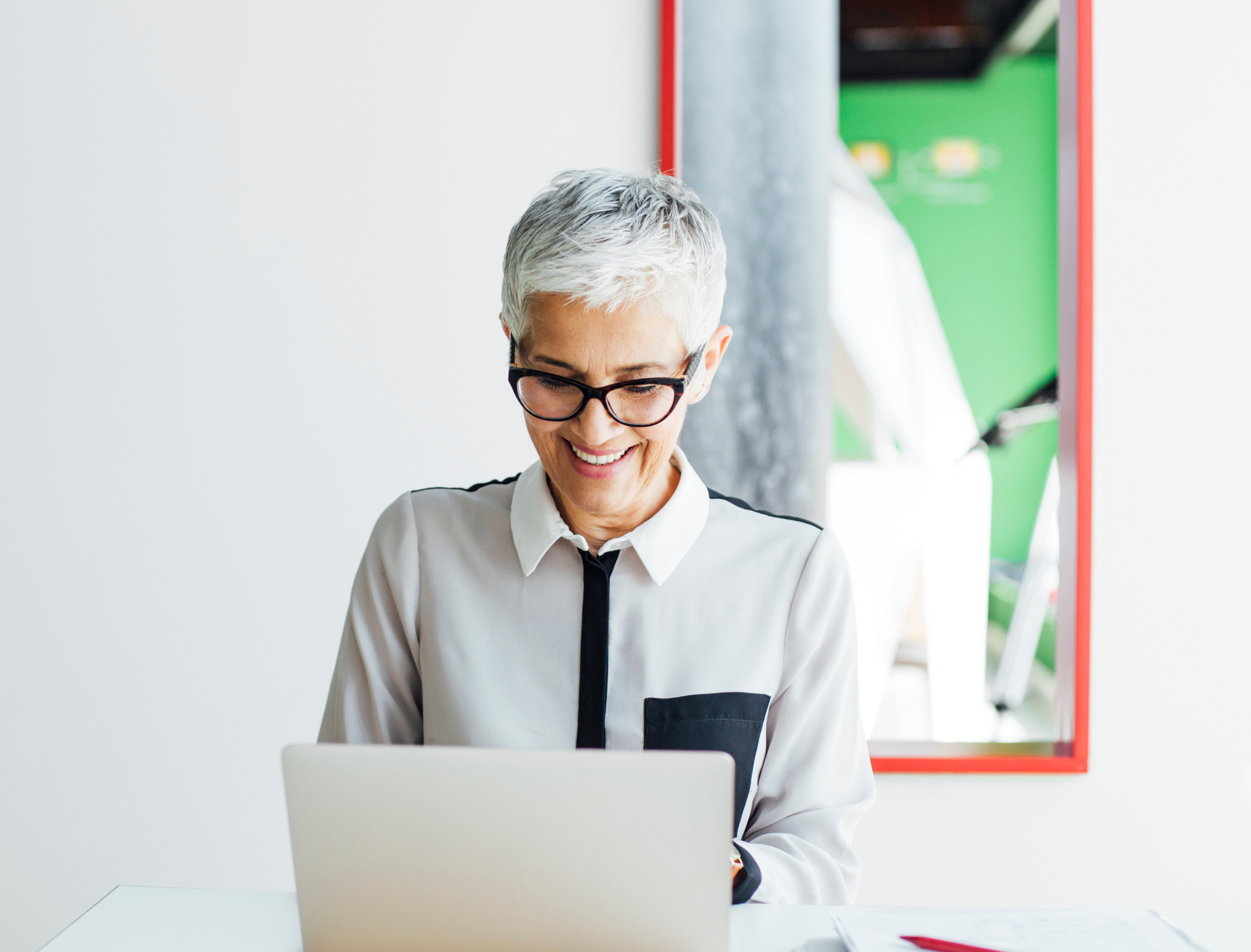 About Thames International
Thames International started in 1999 as the Philippines' first international college offering UK-based programs. This evolved to the Twinning Program that is still running today. This is where students take the first two(2) years in the Philippines and their final year in the UK, Australia or Singapore to finish their bachelor's degrees. Just like before, you can receive a quality foreign degree that is flexible and affordable.
In 2005, the school was also the pioneer in entrepreneurship education when the Entrepreneurs' School of Asia (ESA) was opened. The ESA brand has reverted back to Thames International, but the innovative entrepreneurial education continues.
In 2018, recognizing the need to further enhance its capabilities, Thames International began its transformation in providing blended and online education. Thames International's heritage as a non-traditional academic trailblazer allowed a seamless transition to a 100% online system during the COVID-19 Pandemic.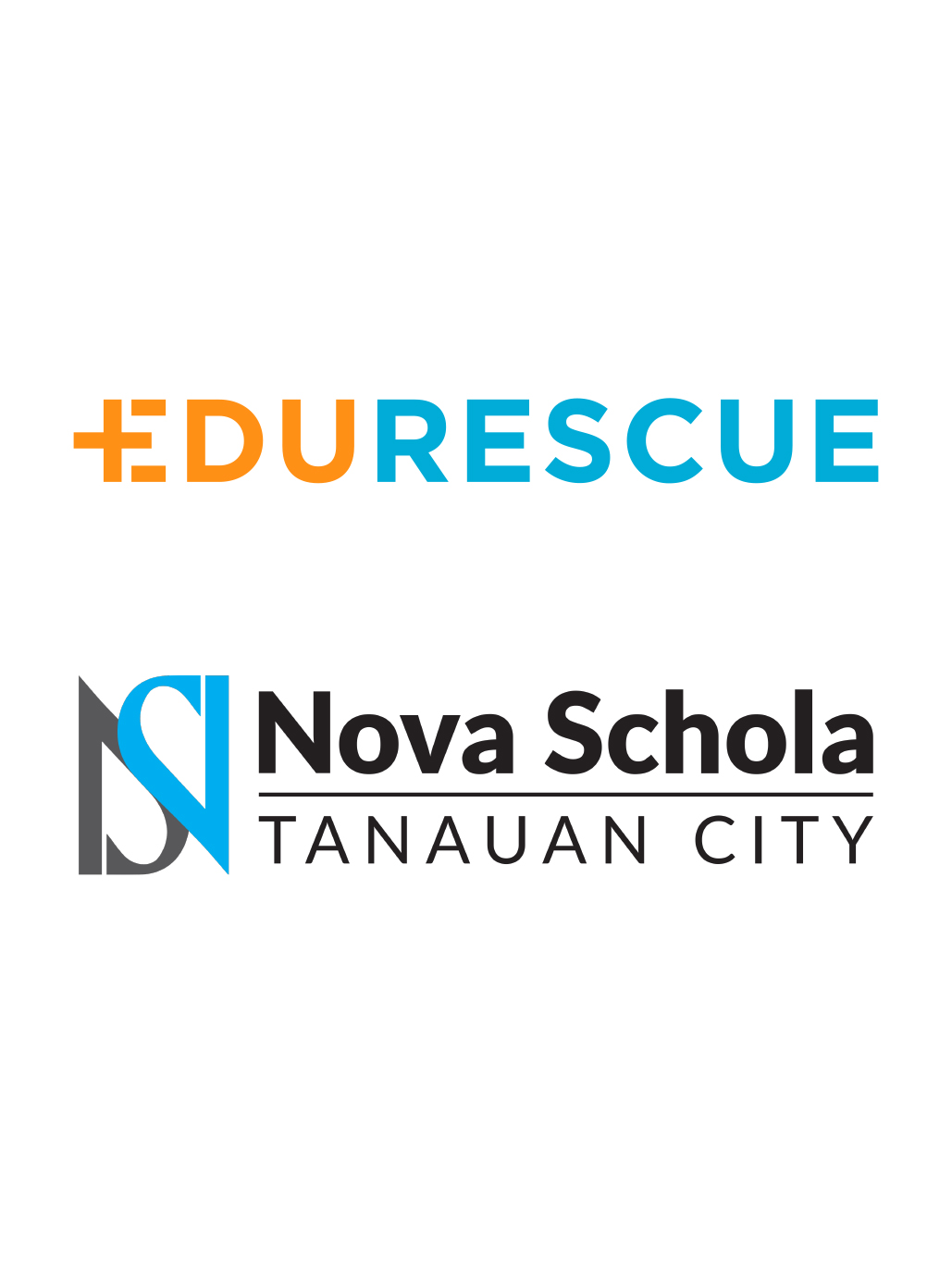 As an organizing partner of Heroes 2021, EduRescue is committed to saving education because...education saves.
As one of the pioneers of Massive Open Online Courses (MOOCs) for teachers in the Philippines, EduRescue uses the concept of Rescue Operations to preserve and uplift the quality of Education. This means we have preparedness, prevention, response, recovery and mitigation programs for the education industry. 
The EduRescue School for Teachers is a partnership between Nova Schola Tanauan and EduRescue as a response to the COVID19 pandemic. The goal of the EduRescue School for Teachers is to rescue the frontliners of education from challenges - just like the modality shift this pandemic requires. Our emergency first response is to provide Massive Open Online Courses (MOOCs) for teachers and help them effectively transition to the new normal in education. The methodologies in online learning of EduRescue are modeled after the experience of founders Jed & Lesley Santos from managing Nova Schola Tanauan.
EduRescue School for Teachers offers FREE self-paced online training for teachers. With over 12,000 enrolled teachers, EduRescue courses have a 95% satisfaction rate from teachers.
To enroll in our FREE courses, visit www.edurescue.org
EduRescue School for Teachers Testimonial
Here is a sample testimonial from one of the EduRescue Courses.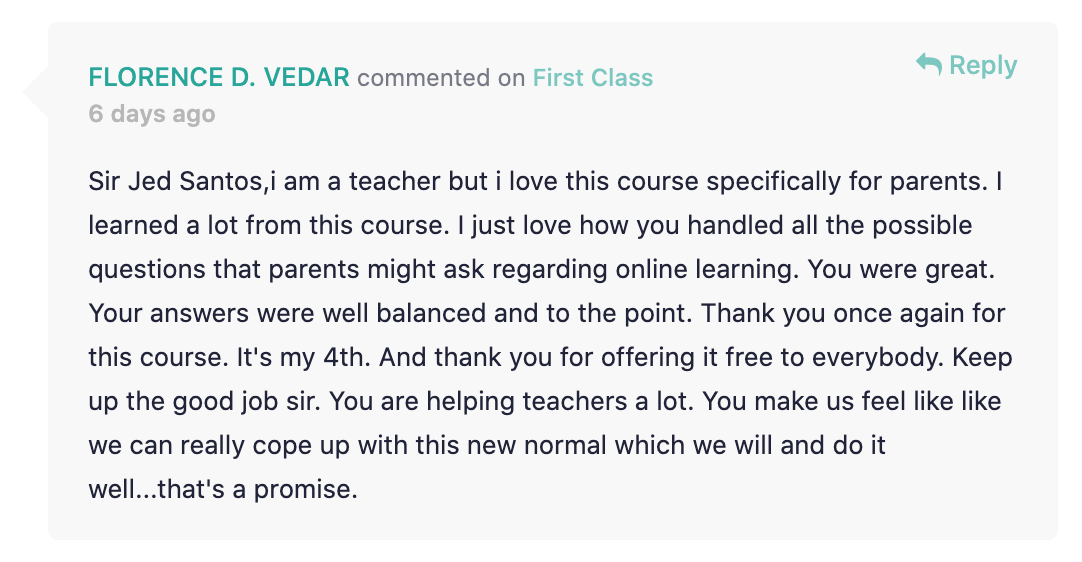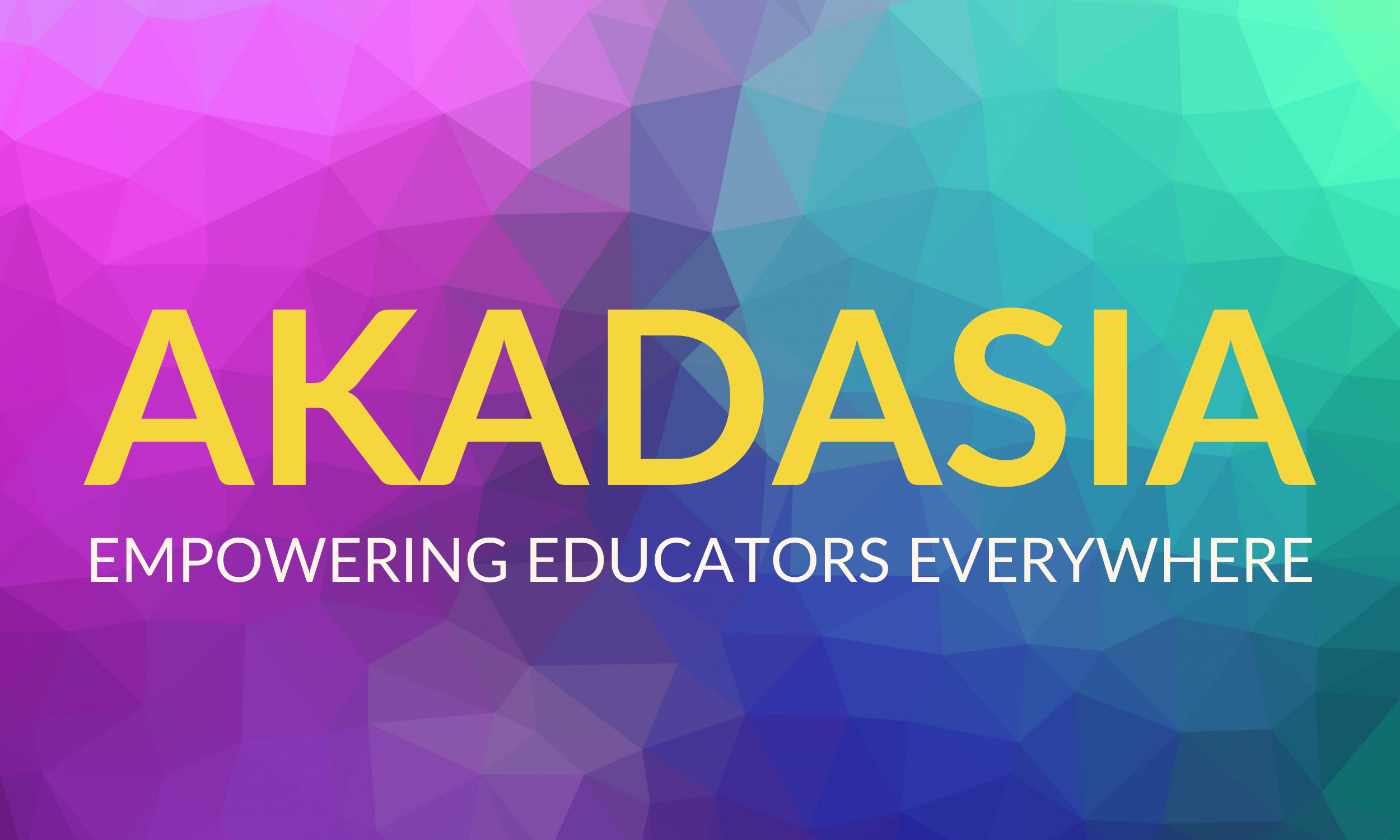 Akadasia is a Singapore based mission driven EdTech business that aims to democratize education for all by helping institutes in Asia, ease the journey of digital transformation in three simple steps:
:: Digital Competence - Where we can up-skill teachers on how to create engaging learning content for their students (pedagogy training) and on how to use digital technology tools to deliver lessons online (technology training)
:: Digital Usage - Once the teachers have been up-skilled, we then provide them with free access to FREEJOO, a full featured learning management platform which includes the ability to conduct both synchronous and asynchronous classes
:: Digital Transformation - This is where true digitisation occurs. This is when users begin to experiment and innovate with the digital tools they have available to them. This innovation results in exciting and creative ways to use these new technologies in order to enrich the environment.