Welcome Batch 2 to
The
Heroes 2021 for DepEd NCR Flexible Learning Tool Kit
This DepEd NCR endorsed project is a two (2) Program approach using Thames International's experience and approach in delivering 100% online learning for the past two (2) years.
Heroes 2021 is a partnership between Thames International (Philippines), EduRescue.org (Philippines) and AKADASIA (Singapore) to provide a multifaceted approach to training our DepEd NCR Teachers for flexible learning.
These programs are aimed at helping ensure teachers are able to successfully implement flexible learning among its schools.
Phase 1 : Heroes2021.org (Stage 1 of 2) - Online learning 101 - Base Training using Self-paced MOOCs (EduRescue) + Webinars (Thames)
Phase 2 : Heroes2021.org (Stage 2 of 2) - Creating your First Online Course uses a Blended Learning approach in Teacher Training (AKADASIA + Thames)
These are certificate courses where teachers will receive a Philippine Certificate (Stage 1) and a Singapore Certificate (Stage 2).
For inquiries about this project, please email [email protected]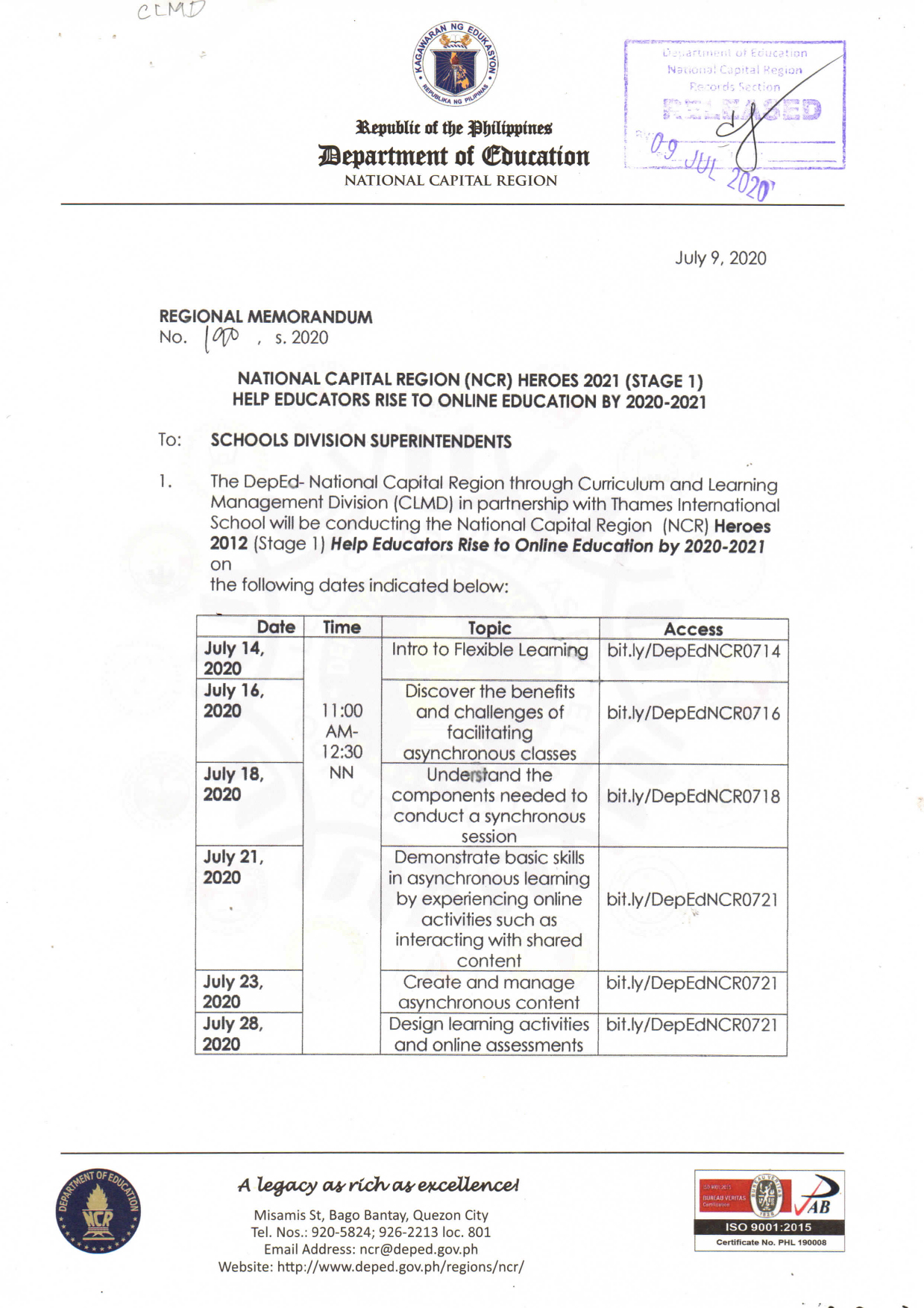 Regional Memorandum from Department of Education (NCR)
To see the rest of the memorandum, please click the button below.